Rural/Farm Filter Servicing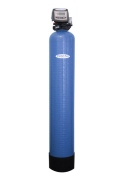 Purewater Products offers an experienced rural and farm filter service. We service a wide range of rural and farm filtration systems including iron removal systems, water softeners and neutralisers, nitrate removal filters, reverse omsosis units and Ultraviolet Sterilisation purifiers. We also service carbon and sediment filters for both single tap and whole house filtration. This servicing includes trouble shooting and repair of systems not operationg corrrectly, as well as filter replacement and the servicing of high flow tanks.
Please note we are only able to offer this service to the Waikato region and outlying areas. Contact us to enquire further about rural filtration servicing and your particular requirements.