Filter Replacement and Callout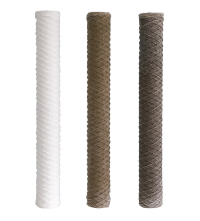 Purewater Products provides an on-site water filter replacement service. We service all size filters, from small domestic to large industrial sized filters. We can determine whether your filter cartridge needs replacing, and based on your needs we will advise on the most suitable filter to replace it with.
Our experienced service technician will:
Perform a complete check of your water filter system
Change your filter and adjust it to the correct flow rate
Flush the cartridge and check for leaks
Our extensive range of filter cartridges are interchangeable with most brands of water filters and purifiers on the market. When you purchase a filter cartridge from Purewater Products NZ, we keep a database and send a reminder when your filter is due for replacement. Contact us regarding the price to change your filter.
Please note we are based in Hamilton, New Zealand and service the Waikato region (though we can service other areas, depending on the location).